Seminary is a love offering for people
whose names you don't yet know
TMS exists for the day every town has a faithful church, and every church, a faithful pastor.
We offer one rigorous Master of Divinity program to produce this man.
Program Overview

3-4 Years
98 Units
$290 Per Unit (Full-Time Residential)
$3,190 Per Semester (Full-Time Residential, 11 units)
Local Church Ministry
Discipleship & Preaching Labs

M.Div. Curriculum

10 Language Courses
7 Bible Courses
6 Theology Courses
6 Ministry Courses
5 Preaching Courses
5 Elective Courses

Study Under Pastor-Theologians
We believe in the primacy of the church. At TMS you not only study on the campus of
a local church, you study under the men who lead it.
Consider the Call to
Ministry
Fill out the form below to learn more about the Master of Divinity program.
The Living Laboratory of Grace Community Church
All theology is aimed at the edification of the local body of Christ. Located on the campus of Grace Community Church, TMS gives you the opportunity to daily put your theology into practice.
Ministry Opportunities
Ministry is not something we want our students to begin upon graduation. And because of our strategic location on the campus of Grace Church, students have the opportunity to engage in ministry while still in preparation. Such opportunities might include preaching both in the church and in outreach events, internships with pastors, outreach in the local neighborhood, abortion clinic ministry, and counseling and discipleship.
Discipleship Lab
Ministry is just as much caught as it is taught. And thus our desire is to provide our students with as many opportunities to be around faithful pastors and elders as we can. One practical way this happens is through discipleship labs. Small groups of students meet weekly with a ministry leader from Grace Church to discuss practical ministry and personal development. By the time a student graduates from seminary, he will have had years of opportunity to interact with and learn from pastors and ministry leaders.
Preaching Lab
The Master's Seminary seeks to do one thing well, to produce preachers. And for our students to grow as preachers, they need to preach. Our small student body and investment from Grace Church pastors gives our students the opportunity to do just that. We divide our students into small groups in which they are given the opportunity to preach repeatedly in front of different pastors and elders, they are given constructive feedback, and then they begin to prepare again for their next sermon. It is within these labs that students are given the opportunity to practice using every tool that has been given to them in seminary.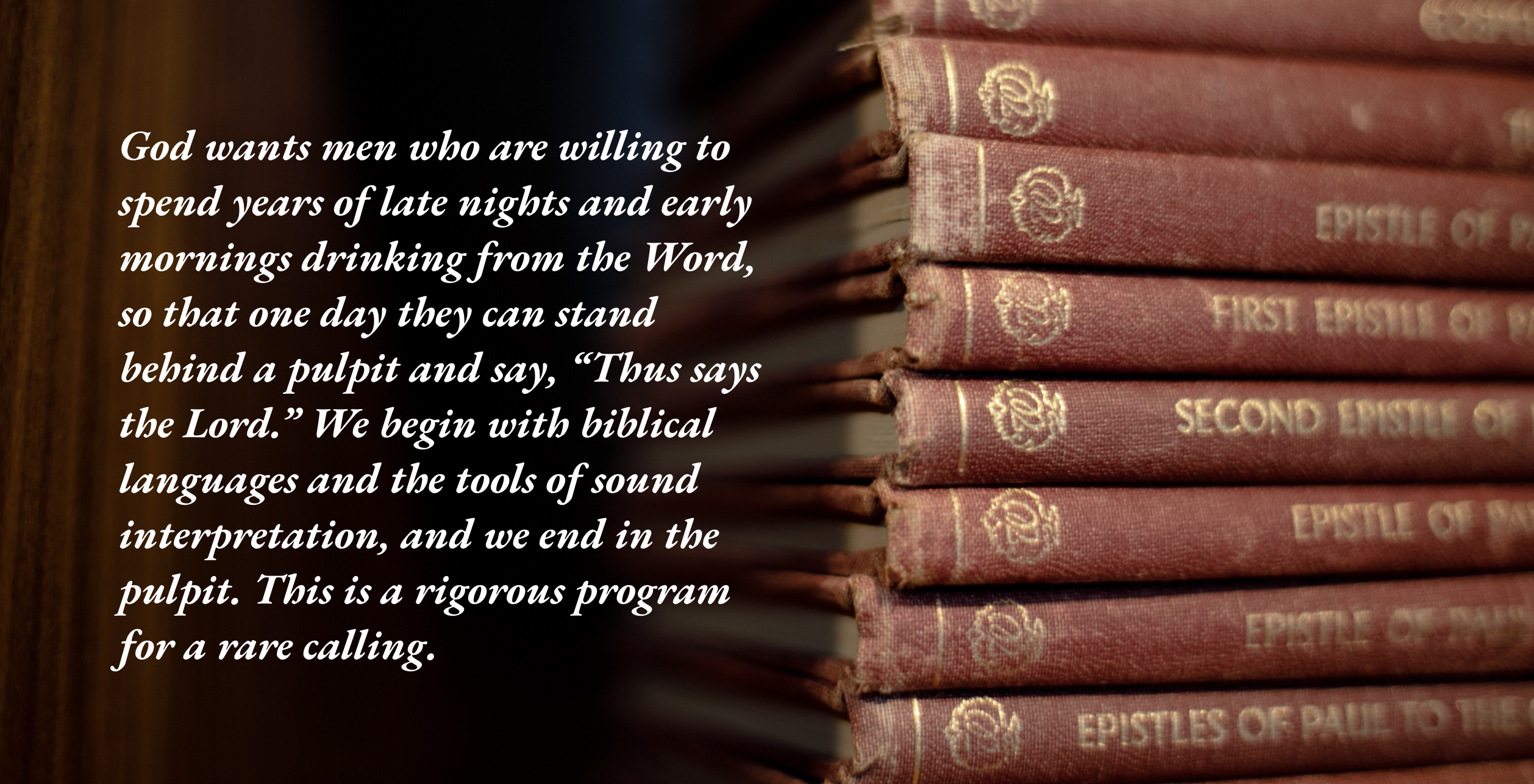 Flexible Options


Online Courses

Online courses assist Master of Divinity students in completing up to a year's worth of courses online before joining us on campus.

Evening Courses

We offer up to one year of night courses for the convenience of students who need to work full-time.

Saturday Courses

Utilizing online courses, modular courses, courses by arrangement, and Saturday courses, students can complete the Master of Divinity program in four years without needing to take semester-long courses during the week.

Distance Locations

In addition to our Los Angeles campus, students can also participate in the M.Div. program at locations throughout the U.S.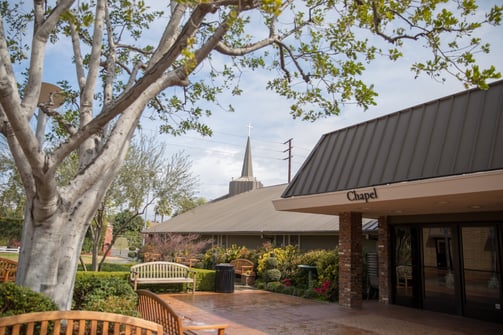 Visit the TMS campus
We would love to have you come to campus, sit in classes, visit our preaching labs, and attend church with us on Sunday.